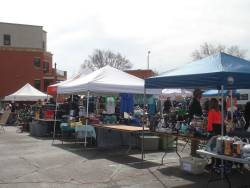 The Fort Collins Gear & Bike Swap is an annual event that takes place at 119 East Mountain Ave., Fort Collins, CO 80524.
We hope this will be a fun community event where people can buy, sell, and trade all types of outdoor gear, clothing, and bicycles as well as make connections among the outdoor community. Come get some great deals on gear or clean out your gear closet. Pateros Creek will be sponsoring music and providing tasty liquid refreshments. Local food carts will also be at the event. All outdoor sports related business, teams, organization, and individuals are welcome.
11am to 5pm. For more info contact thegearage@gmail.com 970-416-6803
Event Info:
Date
Ride
04-27-2014

Fort Collins Gear & Bike Swap

-

An annual event that takes place in Fort Collins, Colorado. Buy, sell, and swap bicycles, parts, and gear.